1st B-Laryphon Conference
Questionable Glottic Lesions
ATTENTION ! Si vous souhaitez encore vous inscrire veuillez contacter sebastien.vandervorst@uclouvain.be avant le 05.06.2021 avant 9h00 !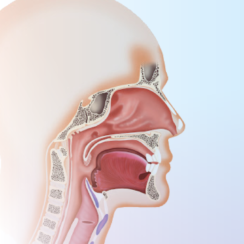 Summary Program
09:00 Catherine Dick
Welcoming & introduction
09:15 Mieke Moerman, pres B-Laryphon
Why, How & What of B-Laryphon
09:30 Aude Lagier
The vocal fold anatomy & physiology explaining the questionability of lesions
10:00 Georges Lawson
Differentiation by stroboscopy & high speed videokymography
10:30 Pause
10:45 Mieke Moerman
B-Laryphon in practice: results of the survey
11:00 Gilles Delahaut
The value of NBI as diagnostic means
11:30 Jeroen Meulemans
Diagnostic means under general anaesthesia
Registration fee
B-Laryphon members: Free

Non member Physicians : 50 €

Speech therapist / Nurse : 25 €

Student / Resident : 25€
Become B-Laryphon member by joining the Conference
Information
Unité de Support Scientifique
uss-chu@uclouvain.be
After your inscription, an email will  be sent to you with the ZOOM link the day before this conference.
Accreditation requested